100 Greenback Walleye in a Day!? - Target Walleye Vlog
Most widely publicized for it's giant greenback walleye; Lake Winnipeg, during the winter, can also be a killer lake for giant numbers of fish as well.
Recently, the Target Walleye crew made the trek up to Manitoba, to tackle the greenback walleye of Lake Winnipeg. Keeping a close eye on some nasty incoming weather, they played it safe in the comfort and warmth of a DIY SnoBear, rented with Icebound Excursions.On this outing the 3 anglers were able to rattle up triple digits of walleyes in just a single day. Proving that Lake Winnipeg isn't just quality, but also quantity.

Check out the video below, to watch the Target Walleye crew enjoy some non-stop greenback action!
To go ice fishing on Lake Winnipeg with Icebound Excursions, visit the Icebound Excursion website.
For more information about ice fishing in Manitoba visit our Ice Fishing page.
For more videos from Target Walleye, Visit Their YouTube Page.
*Protect Manitoba's water and resources. Stop aquatic invasive species. For more information on how to do your part visit the Sustainable Development AIS page.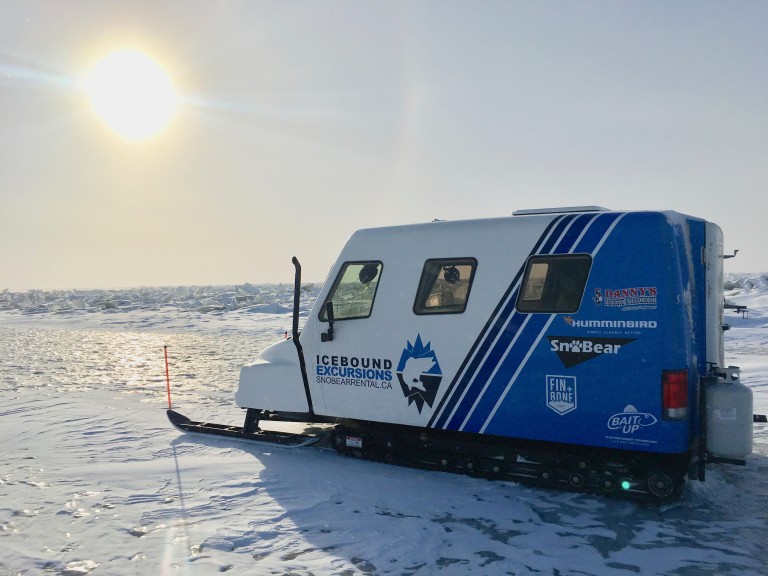 Learn More
Icebound ExcursionsP.O. Box 201 St. Norbert
Winnipeg, MB R3V 1L6