2016 Manitoba Seniors' Fishing Challenge
Rural Outdoors is excited to announce the up-coming 2016 Golden Walleye Fishing Challenge for Seniors, at Quesnel Lake Caribou Lodge in Nopiming Provincial Park.
2016 Manitoba Seniors' Fishing Challenge

The Challenge
This challenge is a 3 day fishing program for groups 55 plus and will run all summer from June 15th to September 15th. The objective of each team over the course of 3 days is to register three walleye (pickerel) with a total length that comes closest to 65 inches. No previous fishing experience is required and each group will have a personal guide to pilot of each fishing boat, help net, measure, release and record each fish.
Those who do not own fishing tackle need not purchase any. Rods and reels, bait, all fishing tackle and equipment can be provided by the lodge.
Registration
This challenge is open to groups of 5 to 10 people. Teams will be encouraged to register a team to represent their communities (example "Team Treherne").
Groups are invited to select any three days that work best for them. In order to secure those dates, teams are encouraged to register by June 1st. The lodge is offering a special discounted group rate for all seniors who register, including a sponsored guide for each team.
Prizes
The top three scoring teams will each receive a lodge package for 3 nights and 3 days, including accommodations and boat rental, for 5 people at Quesnel Lake Caribou Lodge.
There will be many winners and many prizes will be awarded………. both individual as well as group. All of the winners will be announced and their stories will be featured in the fall issue of Rural Outdoors.
Additional Adventures
While at the lodge, groups will also be treated to guided tours on Quesnel and Manigotagan Lakes, wildlife observation as well as historical and archeological site exploration tours. Groups can also enjoy evening bon fires and our wood-fired sauna.
For more information on the 2016 Manitoba Seniors` Fishing Challenge, please contact Quesnel Lake Caribou Lodge at 877-305-5526 or visit their web site at www.qlakelodge.com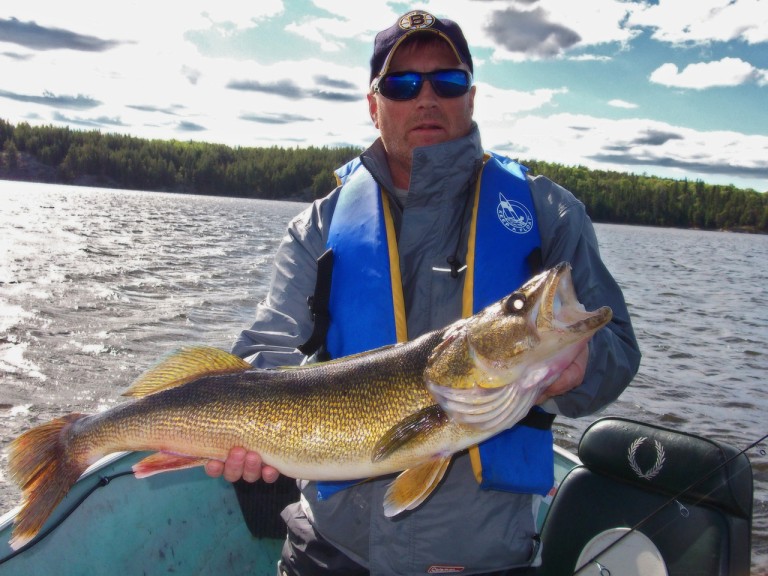 Learn More
Q Lake LodgeCaribou Landing
Nopiming Provincial Park, MB R0G 2V0