Big Lake Winnipeg Walleye in the Shallows - Jay Siemens Vlog
In this Jay Siemens video, Jay heads to Lakeview Gimli Resort on the shores of the legendary Lake Winnipeg.
On this trip, Jay uses Lakeview as an excellent launching point to explore the expansive south basin of Big Windy for some Lake Winnipeg walleye. In his travels, he meets up with his friend Mat Hobson of Icebound Excursions as they target the shallows looking for a big bite.
After a day of picking off a number of beauty greenback walleyes, Jay gets the biggest bite of the day just before packing up! Check out the full video of Jay slamming Lake Winnipeg walleye below, to see how his day ends!
To book a stay at the Lakeview Gimli Resort and target Lake Winnipeg walleye visit their website: Lakeview Gimli Resort
Check out our HuntFishMB ice fishing page for more ice fishing information in Manitoba.
*Protect Manitoba's water and resources. Stop aquatic invasive species. For more information on how to do your part visit the Sustainable Development AIS page.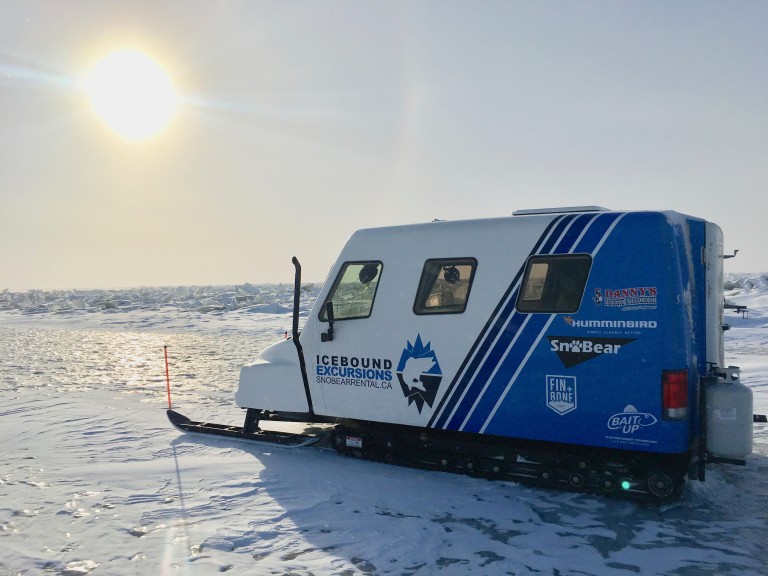 Learn More
Icebound Excursions1195 Pembina Hwy
Winnipeg, MB R3T 2A5