Goose Hunting off Hudson Bay - Passion for the Hunt TV
Nestled on the coast of the Hudson's Bay in Manitoba's Northern Region, sits the legendary Kaska Goose Lodge.
Kaska truly takes goose hunting in Manitoba to new heights. Guests have the opportunity to travel from the lodge by helicopter, over the tundra of Manitoba's far north, to get to their hunting locations. Not only do guests get to take in a once in a lifetime goose hunting experience, but they also have to opportunity to see from the air some of the amazing animals that Manitoba's north is so famous for.
Check out this episode of Jason Mitchell's Passion for the Hunt, as he heads to Kaska Goose Lodge to experience all it has to offer.
Check out our Waterfowl Hunting page for more information on hunting waterfowl in Manitoba.
For more information on waterfowl hunting at Kaska Goose Lodge, visit the Kaska Goose Lodge website.
Celebrate the experience of hunting in Manitoba, submit your harvest to the Manitoba Master Hunter Program.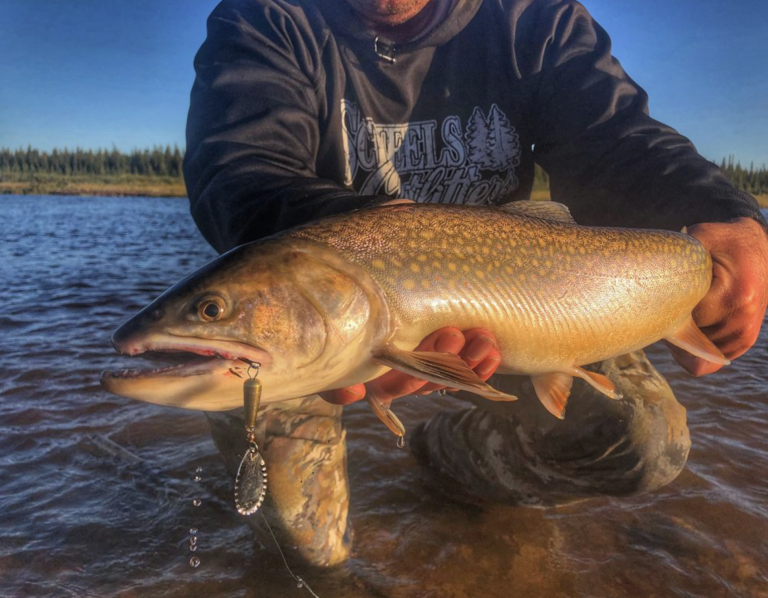 Learn More
Kaskattama Goose Lodge.
Cape Tatnam, Hudson Bay Coast, MB .