Lake Winnipeg Ice Fishing in a SnoBear - Jay Siemens Vlog
One of the premier destinations in the world to target trophy walleye is on Lake Winnipeg.
Any ice angler who drops a line in this body of water has a legitimate shot at hooking into the fish of their dreams. Fortunately we have a plethora of experienced and knowledgeable guiding outfits who specialize in getting their clients on Master Angler calibre fish. One option is booking a trip with Icebound Excursions. Operator and guide Mat Hobson can take you on an incredible Big Windy adventure searching for monster greenback walleyes.
Jay Siemens went on a recent excursion to 'The Lake' aboard one of Icebound Excursions comfortable SnoBear machines. The Master Angler walleye hunt didn't take long to complete at all as fish were through the ice before the sun was even up.
For more information on planning an ice fishing trip to Manitoba visit our Lodge and Outfitter Finder.
For more information about fishing for these gorgeous fish visit our Walleye page.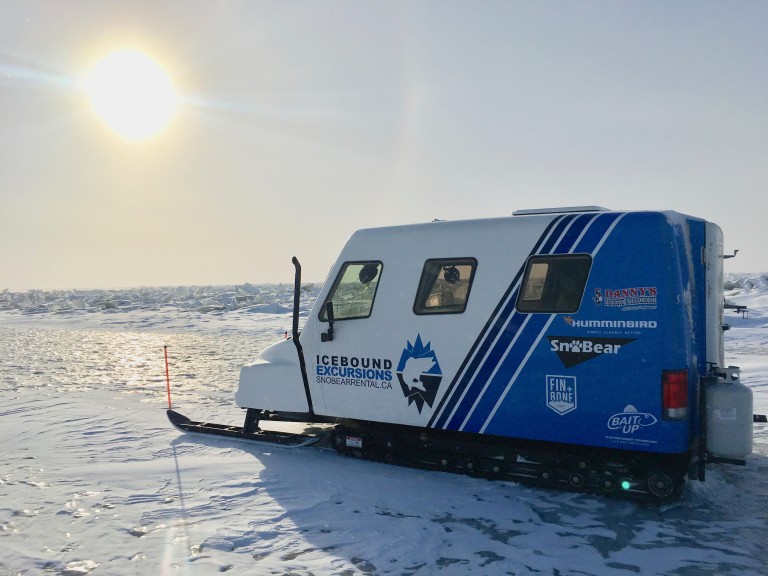 Learn More
Icebound Excursions1195 Pembina Hwy
Winnipeg, MB R3T 2A5