Love "bites" at North Knife Lake Lodge
And you thought it was just about fishing.
Sure, the fishing at North Knife Lake Lodge is fabulous. If you're looking for Master Angler Lake Trout and Northern Pike, you'll find them here. But you might just discover something more important.
Stress begins to melt the minute you step off the plane and into our untouched wilderness 1,100 km north of Winnipeg. This is about getting away, escaping to heaven on earth. There are no roads. The serenely quiet boreal forest and our wood-fired hot tub will soon soothe your soul in a way you never thought possible.
You'll be two of only 48 guests each year that fish our exclusive spring-fed paradise. You might out-fish your better half early, but that won't last long. You'll soon be cheering them on. Yes. You will.
And all while enjoying the wonderful company of like-minded couples, fabulous five-star cuisine from our award-winning cookbooks, delicious shore lunches, experienced guides, exceptional customer service, and luxury accommodations at the beautiful custom-designed Lodge that started fishing tourism in Manitoba.
Often imitated, never duplicated, our 45 years of experience offering family-owned and operated fishing adventures in Manitoba will subtly guide you, as you reconnect with nature… and each other.

Article sponsored by North Knife Lake Lodge.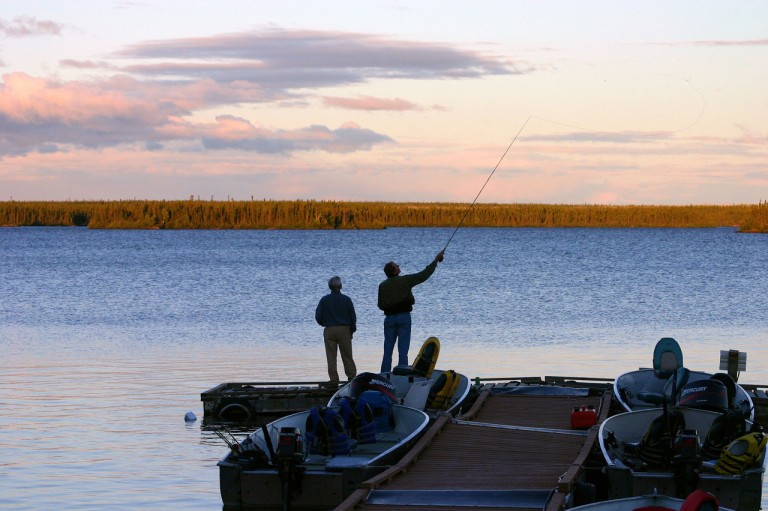 Learn More
North Knife Lake LodgeBox 10
Ile Des Chenes, MB R0A 0T0