Manitoba Fall Fishing Report - September
As the leaves begin to change from their vibrant greens to their vivid fall colours, and the bitter northernly winds begin to howl. The fishing across the province begins to heat up.
In the upcoming weeks, the fall fishing opportunities will be bountiful. Whether it be the giant greenbacks that roam the local waters of Lake Winnipeg and its tributaries. The fired-up trout of Manitoba's parkland waters. The line peeling bronze backs across the eastern rocky shield. To the monster lake trout that ascent from the depths of the northern waters. Now is the time to take advantage of the world-class fishing and hook into your next trophy.
With all border restrictions being completely lifted this weekend. There hasn't been a better time for our southern neighbours to come back to Manitoba and enjoy our world-class fishing opportunities across the province once again!
The Fall Greenback Walleye Run
As we enter late September, greenback walleyes will have begun to appear throughout the south basin of Lake Winnipeg, the Winnipeg River and the Red River as they make their annual fall migration in preparation for the spring spawn.
The recent Red River Walleye Masters Cup Tournament revealed some of the giants that are lurking in the waters with a massive 13.72 lb. walleye taking big fish of day one and a 12.48 lb. walleye taking big fish of day two.

Angler Rob Turner with a 31.25" walleye during the recent Red River Walleye Masters Cup tournament
Fall fishing for greenbacks will only get better in the coming weeks. So be sure to grab your rods and take the short drive from Winnipeg to the Red River, downstream of the Lockport dam, and take advantage of the unique trophy fishery that many anglers wait all year for. Or, head a little further and launch on the Winnipeg River at Pine Falls. To experience the exciting action from the east side of the lake.
If you choose to shore fish, the most popular tackle choice is a pickerel rig tipped with salted minnows and if you are hopping into the boat, similarly, there is likely no other bait that's put more big walleyes in the boat than a classic jig head tipped with a salted minnow.
Feisty Canadian Shield Smallmouth
Smallmouth are often overlooked in the fall but with the cooling water temperatures, the bass will put on the weight for the upcoming winter, presenting the perfect opportunity to catch your personal best bronzeback.

Angler Nolan Plew with a smallmouth from a recent trip to Nopiming Provincial Park
These feisty smallmouths will often crush large baits such as 6" white plastics or various jerk baits. They can be found schooled up on shallow reefs. Then, eventually deeper wintering holes as the water temperatures continue to fall.
Manitoba's Eastern Region offers fantastic opportunities to chase smallmouth in Nopiming Provincial Park, Whiteshell Provincial Park, and throughout the Winnipeg River system.
Coloured up Parkland Region Trout
If there are two things that go together, it's fall fishing and trout. September and October are some of the most popular months to target trout in the many stocked trout lakes across the Parkland Region. Anglers across Manitoba and beyond come to fish the waters of lakes. Such as Patterson Lake to target trophy brown trout and rainbow trout. Species such as brown trout, although fall spawners, do not naturally reproduce in these stocked trout lakes and are supported by consistent stocking efforts. Thus targeting them is possible throughout the fall.
Popular techniques to target trout are fish imitating baits such as swimbaits, and jerk baits. Or if you choose to fly-fish you may lean towards a minnow pattern or leech imitation.
Other popular waters include Twin Lake for the unique yet aggressive tiger trout. Using a similar approach, tiger trout can be caught throughout the fall and provide an exciting experience for many days resulting in several Master Angler-sized tigers.
Northern Region Shallow Lake Trout
The following weeks, from now until late October. Provide a unique bite window to target trophy-sized lake trout as they emerge from their summer depths onto shallow, rock-covered reefs for the annual spawn. The Northern Region offers a variety of popular drive-to destinations with accommodations listed below.
Angler Mac Mulligan last October with a 41.75" lake trout from Athapapuskow Lake.[/caption]
Check out this destination spotlight video at Kenanow Lodge. To see what you can experience when you visit beautiful Kississing Lake targeting fall lake trout.
Written by: Petro Hrynda
Check out our HuntFishMB Drive-to Fishing for additional fall fishing opportunities and more!
Celebrate the greatness of fishing in Manitoba, Submit your next trophy catch to the Manitoba Master Angler Program.
*Protect Manitoba's water and resources. Stop aquatic invasive species for more information on how to do your part visit the Manitoba AIS page.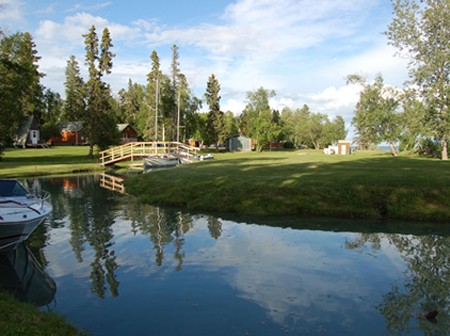 Learn More
Evergreen ResortBox 1228
THE PAS, MB R9A 1L2

Learn More
Bakers Narrows Lodge#1 Hwy 10, Bakers Narrows
FLIN FLON, MB R8A 1N1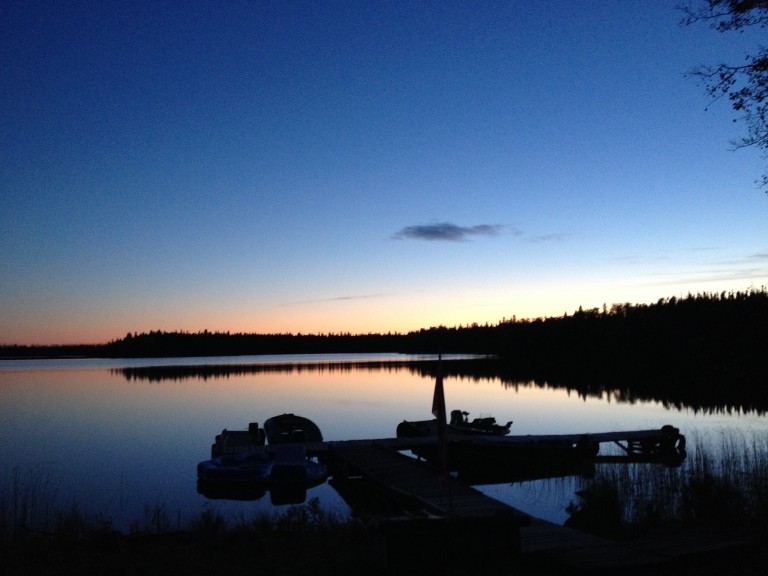 Learn More
Kenanow Lodge55 Lakeside Avenue
Sherridon, MB R0B1L0