Manitoba March "Madness" Ice Fishing Report
The final weeks throughout March, known as "March Madness" brought vast ice fishing opportunities to anglers from near and far looking to capitalize on some of the most anticipated bites across Manitoba.
March Madness Greenbacks
You may have heard stories of the incredible fishing on Lake Winnipeg during March, like a nonstop action-packed walleye bite in only five feet of water, or several master angler walleyes in a frantic school of aggressive walleyes. Well, these stories are just some of many memorable experience's anglers have during these final weeks of the season.
Story From The Reader – No Ordinary Lake Trout
On a recent trip to the waters of Athapapuskow Lake, angler Sarah Henuset hooked into a giant 38-inch lake trout that ate a dead bait.
"What made this lake trout unique was that it was tagged, which is extra rare on such a big lake. I am currently waiting on hearing back from fisheries with more information about the tag. The guides and everyone at the outfitter had never seen a tagged lake trout, so this was a first for them. My husband and I stayed at Bakers Narrows lodge which is famous for catching monster lakers and has currently been the 'hot spot' to fish in Manitoba." she said.
A Look Into April – Angling Regulation Changes
In previous years, April would mark the general angling closure in the Southern division followed by the Northern divisions. However, this year beginning April 1st, new regulations come into effect which amongst other changes, allow year-round angling for certain species giving anglers incredible new opportunities to continue angling into April, especially those looking to get on the ice on a late spring like this year. Some species like walleye will continue to have a closure to protect the world-class fishery we have here in Manitoba during the spawning period. For more information on the new changes and species seasons, check out the 2023 Anglers guide. (https://www.gov.mb.ca/nrnd/fis...)
Get Directions (204) 624-5750

Capacity - 26 Modern cabins with showers and kitchenettes. Year-round, fishing and hunting licences, beach, gas, dock, boat launch, fish and game processing, tackle, bait, guides, boats, motors, canoes. Fishing for lake…

Get Directions (204) 681-3250

Capacity - 90 people 15 two-bedroom modern kitchenette cabins with showers, sleeps two to four persons. Conference centre with state of the art media equipment, liscensed dining hall & event tent, boat…

Get Directions (204) 990-2171

World class catfishing on the Red River from Spring to Fall and trophy walleye adventures on the Red River, Winnipeg River, and Lake Winnipeg from fall through winter ice fishing season. Manitoba's…

Get Directions (204) 291-5375

Manitoba Fishing Guide Bruin Outfitting offers top quality open water guided fishing trips, guided ice fishing trips and guided fly fishing trips. We produce a multi-species angling experience and use only the…

Get Directions (204) 960-7830

Experience winter like never before in a Snobear from Icebound Excursions. Your ticket to ice fishing on Lake Winnipeg! Are you ready to conquer this great Canadian wilderness in style? Our Snobears…

Get Directions (204) 801-2366

Kannuk Outfitters is a fully licensed professional guide service offering guided open water and ice fishing trips on Lake Winnipeg, Manitoba. Kannuk Outfitters offers multiple options for guided open water and hard…
Learn More
Bakers Narrows Lodge#1 Hwy 10, Bakers Narrows
FLIN FLON, MB R8A 1N1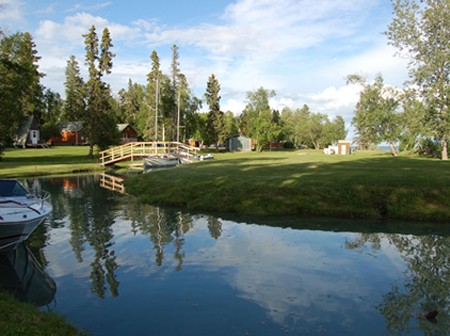 Learn More
Evergreen ResortBox 1228
THE PAS, MB R9A 1L2