Northern Pike, Lake Trout, Arctic Grayling and Walleye to name a few!
Spectacular Fishing – Our remote and pristine wilderness in the heart of one of the last great ecosystems boasts virtually unexplored waters.
Luxury Lodging – Relax in a spacious, custom designed lodge with all the modern amenities. Enjoy a private bathroom off your bedroom, or you may choose a condo for a little more privacy. Soak in the outdoor cedar hot tub or play a game of pool in the evening. Luxury in the wild.
Exclusive Adventure – With no more than 16 guests at the lodge at one time you are truly one of few, and our spectacular retreat will still be here for your grandkids to discover.
Experience – Over 40 years of experience offering fishing, hunting and wildlife adventures in our area. For us, excellence is not a business strategy; it's a family tradition.
Northern Hospitality – Internationally renowned for fabulous meals prepared by our resident best-selling Canadian cookbook authors Helen Webber and Marie Woolsey, the fish stories are often relegated by talk of the unforgettable meals. Shore lunch is prepared by your guides - it's not your everyday fried fish and bread, and never the same one twice. Appetizers and cocktails are ready for you when you come off the lake, and always followed by an exquisite meal.
Wildlife – Take a quiet stroll to watch for our resident wolf pack, moose, eagles and more.
Visit us at: www.webberslodges.com
SPONSORED BY WEBBER'S LODGES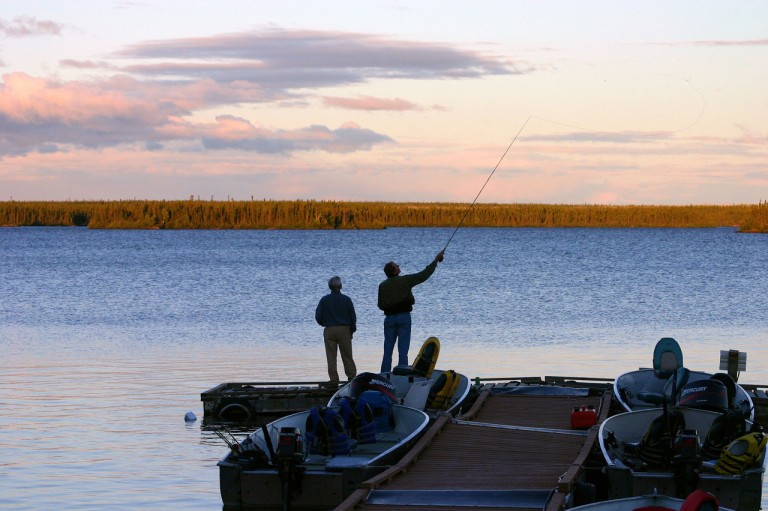 Learn More
North Knife Lake LodgeBox 10
Ile Des Chenes, MB R0A 0T0