As you approach Sasaginnigak Lake by float plane you are at first impressed by the size of the lake as it spreads out in front of you.
Islands appear in the early morning light and it is easy to see from the air that your choices of where to fish are endless. Sasaginnigak is a fitting name meaning "many ways to go" and with the endless shoreline this appears to be quite true.
The staff greet you at the dock with smiles, and get you and your gear off to your cabin. Your cabin is equipped with a full kitchen, bedding and towels so you quickly unload your cooler into the fridge before grabbing your fishing gear. Just think, you only left the real world an hour ago and you are already heading out on the water.
It doesn't take long to find a sweet spot and start reeling in some walleyes. Some nice size ones too, and some perfect for supper tonight. You keep your eyes open while out on the lake for eagles, ospreys and loons but what you really hope to see is a Woodland Caribou.
Some fresh fish in the outdoor deep fryer is a perfect supper while enjoying the lake view. You think about whether to go for an evening boat ride or maybe just cast off the dock for awhile. Either way it's been a fantastic day and you hope the next few days here don't go by too fast.
Visit us at: saslodge.com
SPONSORED BY SASAGINNIGAK LODGE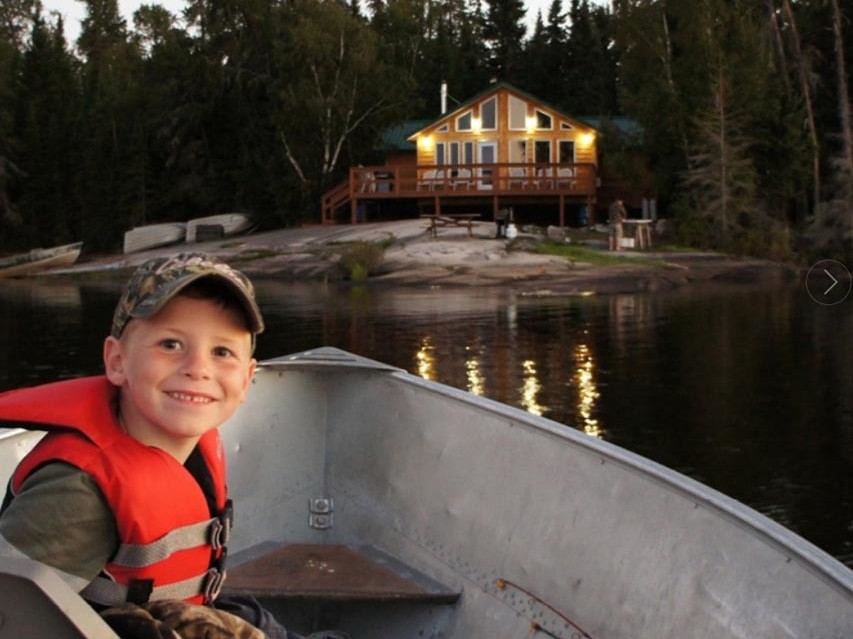 Learn More
Sasa-Ginni-Gak Lodge.
Sasaginnigak Lake, MB .