The Ultimate Lake Trout Ice Fishing Tour Part 1 - Jay Siemens Film
These cold nights are bringing freeze-up closer and closer each day...Before we know it, ice fishing season will be here!!
Across the province each winter, tens of thousands of anglers explore the infinite frozen lakes and rivers in Manitoba. All in search of the incredible multi-species ice fishing opportunities found near and far! To hold us over until then, Jay Siemens has released Part #1 of his Ultimate Lake Trout Ice Fishing Tour!
Filmed back in March of 2020, Jay and his friend Keevin headed to Manitoba's Northern Region to fish some of the most renowned big trout fisheries in the Province. In part one of this series, they head to the beautiful Viking Lodge nestled on the shores of the Cranberry Chain of Lakes and just a short hop from the legendary big trout waters of Lake Athapapuskow. They take on ice fishing these 2 bodies of water and get to experience some amazing underwater camera action with some aggressive lake trout! Check out the full episode below!
To Book, a lake trout ice fishing trip at Viking Lodge, visit the Viking Lodge Website.
Check out our HuntFishMB ice fishing page for more ice fishing information in Manitoba.
*Protect Manitoba's water and resources. Stop aquatic invasive species. For more information on how to do your part visit the Sustainable Development AIS page.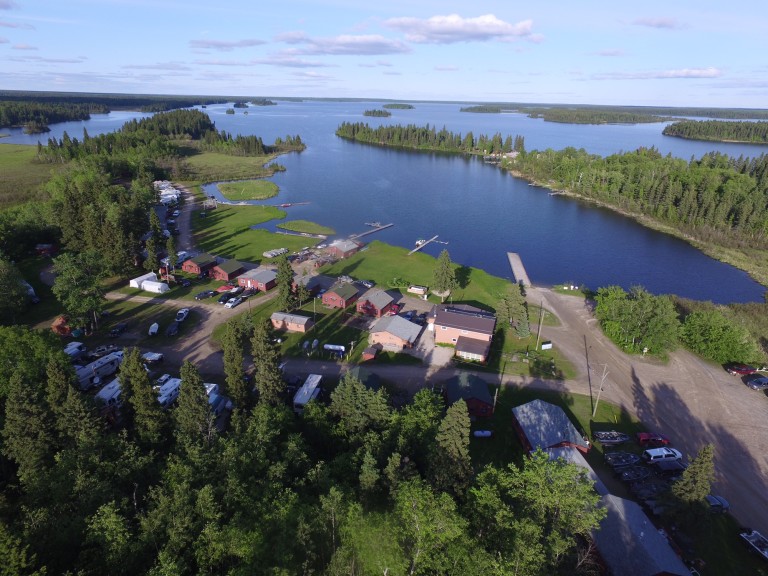 Learn More
Viking Lodge351 Public Road SE
CRANBERRY PORTAGE, MB R0B 0H0