Destination Spotlight: Drive-To Fishing Made Easy - Trail End Camp & Outfitters
Manitoba's Winnipeg River is a legendary waterbody, and arguably one of the most popular drive-to fishing options within the province.
Manitoba Destination Spotlight: 'Trail End Camp & Outfitters'
Trail End Camp and Outfitters is a name synonymous with those popular fishing options, offering a location that is unbelievably convenient and directly accessible to the river's uncountable angling hot spots. Situated only 2 hours from Winnipeg, at the town of Pointe du Bois, Trail End Camp is a gateway to a wide variety of outstanding angling opportunities.
From remote stretches of premier walleye water to unique backcountry smallmouth bass factories, this drive-to gem is an easy choice for any avid or novice angler. Bring your own boat, rent a boat, or venture on their one-of-a-kind fishing charters with family or friends. Enjoy spectacular waterfront accommodations, all complete with the comforts of home, and the very best in family friendly service. Regardless of the options you choose, Trail End offers a first-rate angling experience with exceptional value!
Check out the Destination Spotlight video on Trail End Camp & Outfitters.
For more information on this fishing destination, visit the Trail End Camp & Outfitters website.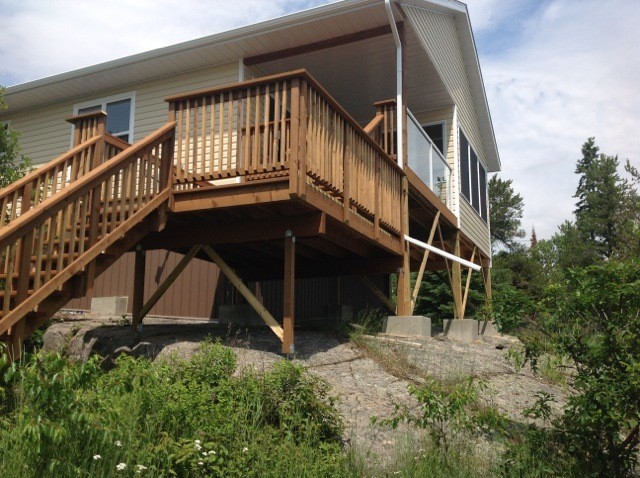 Learn More
Trail End Camp & OutfittersBox 62
POINTE DU BOIS, MB R0E 1N0