Destination Spotlight: Manitoba Fly-In Fishing At Its Finest – Aikens Lake Wilderness Lodge
Manitoba Destination Spotlight: ' The Aikens Experience'
Established as one of the top fly-in fishing lodges in Manitoba, Aikens Lake Wilderness Lodge has a rich and deeply rooted history. Developed in 1949, Aikens sits amongst the remote boundaries of Atikaki Provincial Park and within the wild expanses of Manitoba's Eastern Region. Their long-standing dedication to providing a unique and luxurious angling experience set in a pristine and breathtaking location has earned them recognition as being A World's Foremost Destination.

Every visit to Aikens Lake Wilderness Lodge is attentively designed to offer an authentic Canadian fly-in fishing experience and the best getaway possible. Aside from their convenient location, spectacular fishing, and multiple package options, the Aikens scene is impeccably suited to provide customers every comfort to relax, enjoy quality time with friends and family, and take it all in. Combine their attention to detail with a loyal line of seasoned staff who have a refined knack for building long-lasting relationships and exceeding expectations, and you'll have an accurate image of why Aikens is more than just a fishing trip. From their modern luxury chalets to an appealing family culture, your time spent in this little slice of paradise is an occasion that you will never forget. This is the Aikens experience.
Check out the Destination Spotlight video on Aikens Lake Wilderness Lodge.
For more information on this fly-in fishing destination, visit the Aikens Lake Wilderness Lodge website.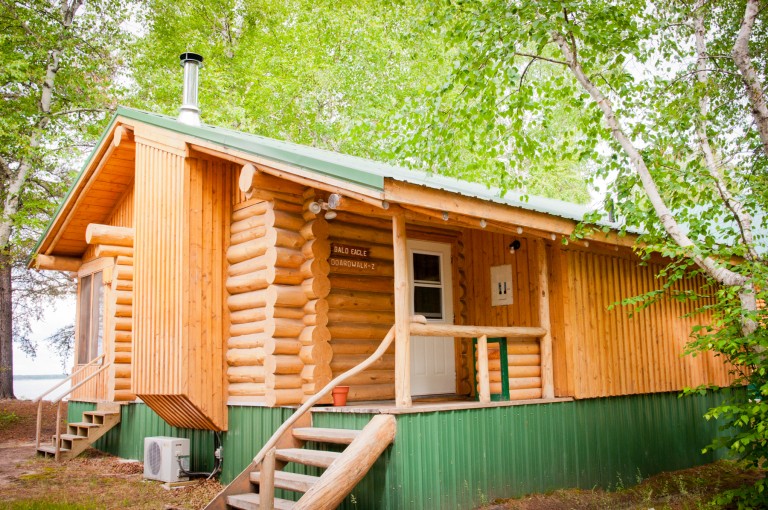 35 Lakewood Blvd, 2 hours NE of Winnipeg (1.5 hour drive, 30 min flight) Winnipeg, MB R2J 4A3 (204) 237-5253 Website
Learn More
Aikens Lake Wilderness Lodge35 Lakewood Blvd, 2 hours NE of Winnipeg (1.5 hour drive, 30 min flight)
Winnipeg, MB R2J 4A3