Destination Spotlight: Remote Fishing Getaway on Manitoba's Winnipeg River - Eagle Nest Lodge
Located deep in the most secluded reaches of Manitoba's mighty Winnipeg River, Eagle Nest Lodge is an extraordinary all-inclusive wilderness getaway within the boundaries of Whiteshell Provincial Park.
Manitoba Destination Spotlight: 'Eagle Nest Lodge'
Whether you fly-in direct or venture on a scenic 27 mile boat ride upriver to the island resort, outstanding fishing and first-class hospitality conveniently awaits.
Eagle Nest has been a popular destination choice for avid anglers, couples, families, and corporate groups for over five decades. A well-suited location, celebrated fishery, diverse amenities, amazing food, and a team with a willingness to go the extra mile to make every trip special, are all testaments to the exceptional experience that they so readily offer. It's simply a "fun" destination that just happens to be on an isolated stretch of the Winnipeg River, famous for its trophy smallmouth bass, walleye, and northern pike. So whether you want to pursue that next big bite, lounge on a remote beach, enjoy serenity and scenery, or seek quality time with friends, family or colleagues, Eagle Nest Lodge will easily deliver and keep you coming back for more!
Check out the Destination Spotlight video on Eagle Nest Lodge.
For more information on this fishing destination, visit the Eagle Nest Lodge website.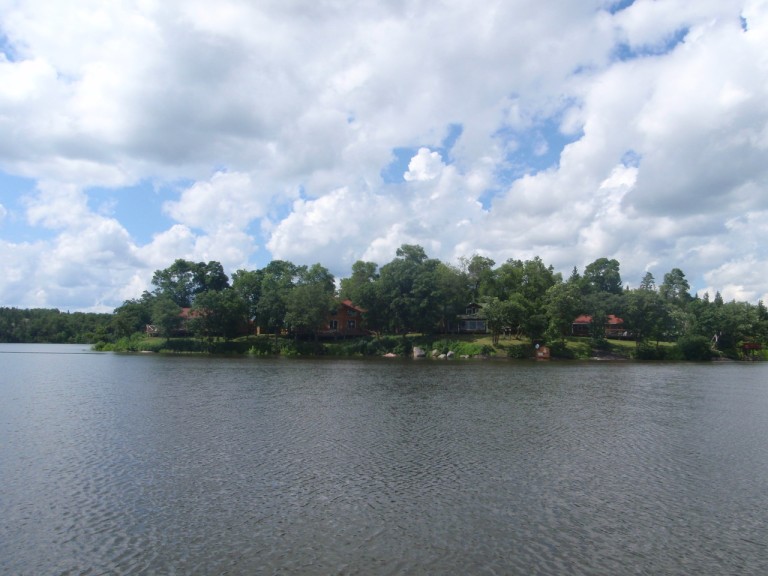 Learn More
Eagle Nest LodgeBox 1588
Lac du Bonnet, MB R0E 1A0