Fly-In Family Fishing Vacation - Shining Falls Lodge, Manitoba
Finding the perfect family fishing vacation in Canada is something that a lot of anglers, fishing families and curious travels annually seek.
Shining Falls Lodge, located in the Eastern Region of Manitoba, is a convenient fly-in fishing destination that caters to families and individuals looking to spend some quality time on the water and in the outdoors. With a pure family atmosphere, amazing fishing, excellent facilities and many comforts of home, Shining Falls is a stress-free choice for any family or group of friends looking for an exciting fishing getaway.
Tobias and Ellen Becker are enthusiastic hosts, who naturally go out of their way to exceed their guest's expectations. They also take a youthful approach in continually enhancing the Shining Falls family experience. Their prized angling opportunities for northern pike and walleye certainly speaks for itself, but their personal attention, service and overall value might just be the icing on the cake.
Check out the Destination Spotlight video on Shining Falls Lodge.
For more information on family fishing vacations at Shining Falls Lodge, visit the Shining Falls Lodge website.
Travel Manitoba staff was hosted by Shining Falls Lodge, who did not review or approve this story.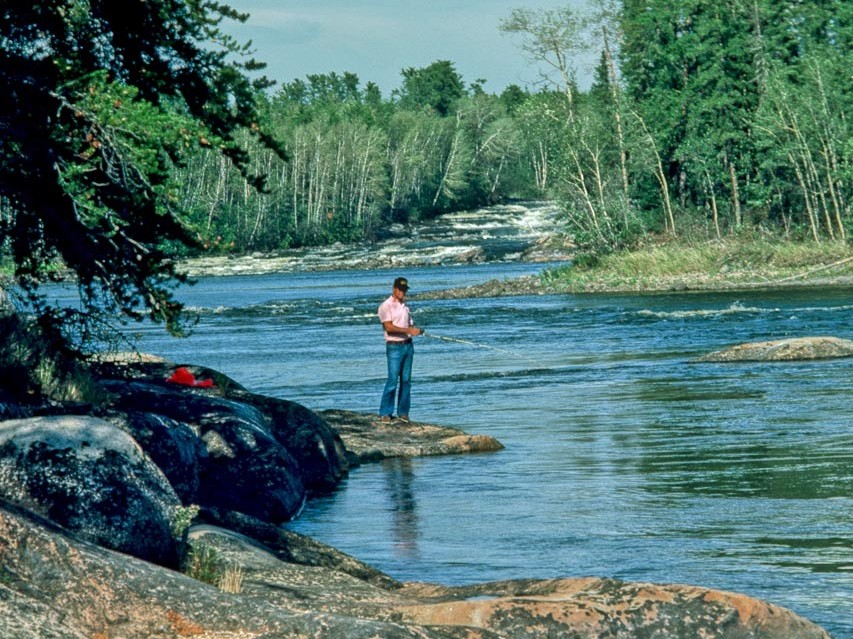 Learn More
Shining Falls Lodge1 Read Ave
Whitemouth, MB R0E 2G0