Manitoba Guided Waterfowl Hunts with Dirty Lake Outfitters
Not all of us are fortunate enough to live or hunt on a great waterfowl flyway.
That's one of the biggest reasons why traveling to a high waterfowl population area to partake in guided waterfowl hunts is one of the best ways to experience a really high end hunt and harvest a lot of great meat to bring home. When thinking about popular waterfowl destinations in Canada, the Prairie Pothole Region of Manitoba should be at the top of your list. So when the opportunity to travel to Minnedosa, Manitoba to hunt with Dirty Lake Outfitters arose, we jumped at the chance!
Speaking about pure entertainment value, waterfowl hunting has to be one of the most enjoyable hunts you can take part in. Not only is it one of the most social hunts, spending time in the field with family and friends, but generally, it's a day full of fast-paced action and a lot of opportunity to pull the trigger.
Dirty Lake Outfitters: Guided Waterfowl Hunts
Our hunt began with a short flight to Winnipeg and then a scenic drive to Minnedosa. This area is all about vast farm fields dotted with the occasional small town. The many large flocks of geese and ducks that we drove by sure stoked the fire inside of each of us. After arriving at the motel we would be staying at during our hunt and getting unpacked, we met up with our outfitters, Barry Good and John Kryshewsky who, along with Sam Parish, own and run 'Dirty Lake Outfitters', and talked about our morning hunt game plan over a fantastic meal at a local restaurant.
First Morning of Waterfowl Hunting in Manitoba
The next morning we woke up early, excited for what the day may hold for us. After packing the trucks we hit the road and drove to our first hunt location; a harvested pea field. We setup a panel blind and a number of decoys and watched a stunning bright pink sunrise in front of us as lightning bolts crashed in the distance behind us.
As the sun was breaking the horizon, flights of ducks started to fill the sky, and Barry got on his call to bring them in. Before we knew it, we had flock after flock of mallards dropping into our spread, followed by the words every hunter loves to hear, "take-em!'". We all jumped up and shouldered our guns and took aim as the birds back-flapped. Watching the first few birds fall on any hunt is hard to beat. We continued to hunt that morning but we didn't need to hunt long, within no time we had a three-man duck limit on the ground.
After a fun morning in the field, we headed back to town to grab a bite to eat at one of the many great little diners in Minnedosa. We enjoyed a filling lunch, then broke out our Camillus Knives and DMT Sharpeners and got to work butchering all the ducks we had harvested in the morning. After all the meat was taken care of we had a bit of time to relax before heading back out for an evening goose hunt.
Evening Goose Hunting
This time we hunted a cut grain field, once again using the standing panel blind. The sun was out in full force and was creating a bit of a heat wave. Also the wind wasn't keeping to a steady direction, which made our evening hunt a little tricky. We kept adjusting the spread as the wind changed and managed to trick a few flocks of geese into our spread by the time the sun went down.
Day two of Our Manitoba Waterfowl Hunt
The next day we setup in another cut grain field and though we didn't know it at the time, we were in for one heck of a waterfowl hunt. We once again set out a bunch of decoys and the trusty panel blind, fitted with comfy swivel chairs, and waited for the sun to rise. As we waited, we could hear the geese in the distant roosting ponds starting to wake up; heightening our anticipation of what was to come.
The ducks started to fly first, before the sun was even over the horizon. They came in fast and they kept coming in. Flock-after-flock saw our spread and heard our calling and sucked right in. Wings cupped, slicing through the air as they descended closer. Our Beretta's got in a great work-out and the Federal Premium Ammo didn't let us down as we dropped flock after flock. After a fast pace few minutes, we managed to seal up our three-man limit of 18 ducks before the geese had even started flying. We didn't have to wait long for the geese to fly and they wanted in just as bad as the ducks. We shot our limit of geese as well that morning and enjoyed many laughs along the way.
Manitoba's Prairie Pothole Region
This area of Manitoba produces such high numbers of ducks and geese due to the aforementioned massive agriculture fields along with the many lakes and ponds, and potholes, that give the region it's nickname. These potholes are perfect areas for the birds to roost and feed not too mention providing ideal habitat for breeding and nesting grounds in the spring. Couple the potholes with the seemingly endless agriculture fields and you have the perfect habitat for ducks and geese.
Exploring Minnedosa
Limiting out that morning provided the perfect opportunity to do a little sight-seeing. As it turns out, Minnedosa is a hidden gem with a lot to see and do. The town itself is located in a bit of a valley, full of lush trees and a large lake, a stark contrast to the surrounding farming area. We hiked along the lake, complete with a large sand beach, as locals fished from boats. After that we took a stroll through a pretty neat heritage village, visited a park full of bison and even climbed a lookout tower to take in the town as the sun let out a lovely golden glow in the evening.
Filling Limits!
We continued our hunt the following day and had a great morning as we once again limited out on mallards. Before we even had time to start packing up, flocks of woodies started pouring in. We saw flocks of male wood ducks like we've never seen before. It was quite the sight to watch so many beautiful drakes lock their wings and dive bomb into our spread; lifting at the last moment and shooting into the air like mini fighter jets, complete with the high pitched roar of their wings cutting the cold morning air.
That evening we went after geese and the crew at 'Dirty Lake Outfitters' didn't let us down, harvesting our three-man goose limit as the sun was setting.
Fantastic Guided Waterfowl Hunts at Dirty Lake Outfitters
We're lucky to travel across Canada and take part in many hunting adventures and each trip is special to us in it's own way. But if you're looking for a fantastic waterfowl hunt, with lots of action, beautiful sights and great people, we highly recommend giving the folks over at 'Dirty Lake Outfitters' a call.
Canada Goose Recipe
And if any of you are interested in how to properly prep and cook goose meat, be sure to check out the following Rough Cooking video "Goose Breast 101 with Peach Compote", and remember, enjoy the greatness of Canada and be proud of your hunting heritage.
Written By: The Canada in the Rough Crew
For more information on hunting waterfowl at Dirty Lake Outfitters, visit the Dirty Lake Outfitters Website
For more information on Manitoba Guided Waterfowl Hunts in Manitoba, visit our Waterfowl page.
Celebrate the experience of hunting in Manitoba, submit your harvest to the Manitoba Master Hunter Program.
*For More Information on Covid-19 social distancing measures, visit the Manitoba Government Covid-19 website.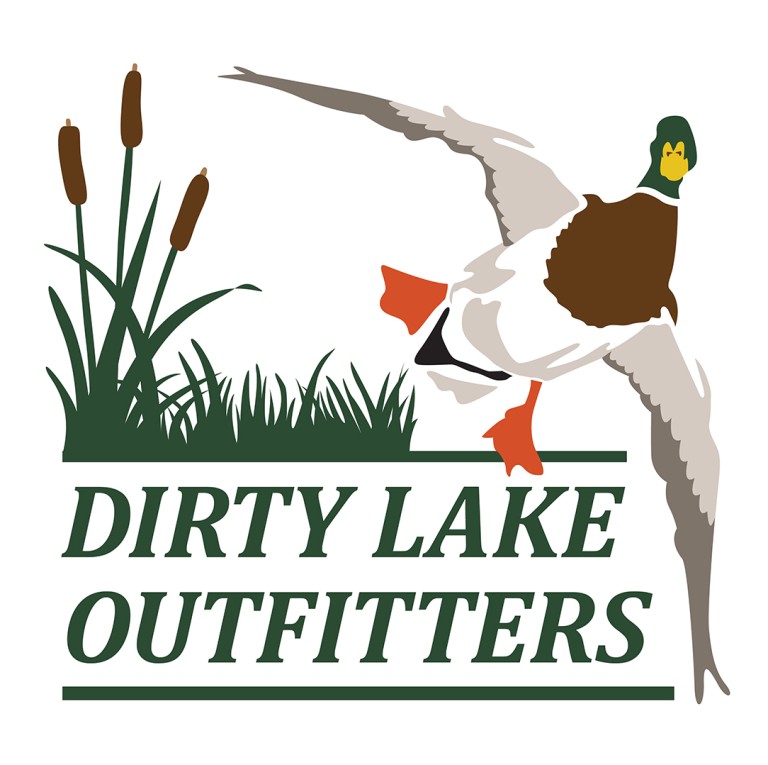 Learn More
Dirty Lake OutfittersBox 1887
MINNEDOSA, MB R0J 1E0