The Perfect Fly-In Fishing Vacation - Great Grey Owl Mini-Lodge
The perfect fly-in fishing vacation might start here in Manitoba.
Apart from Aikens Lake Wilderness Lodge's notorious main lodge experience, they also offer an exclusive outpost option. Their Great Grey Owl Mini-Lodge sits in perfect harmony between the main lodge experience and an extremely modern outpost package. Guests boat-to this gorgeous mini- lodge, where they have complete solitude from all guests and staff.
If you wish, Aiken's hosts will boat across everyday to prepare your meals and guides will pick you up in the morning to take you fishing for the day. Regardless of your preference, you can enjoy the enormous, recently renovated cabin as well as the incredible multi-species fishing on Aikens Lake.
Whether you are a big family looking for one cabin to house your entire group, or a large group of friends looking to all stay in the same cabin, Great Grey Owl may be a perfect option for your next fly-in fishing vacation.
For more information about Great Grey Owl Mini-Lodge, visit the Aikens Lake Wilderness Lodge website.
Check out our HuntFishMB Fly-in Fishing page for more information on fly-in fishing in Manitoba
*Travel Manitoba staff was hosted by Aikens Lake Wilderness Lodge, who did not review or approve this story.
*Protect Manitoba's water and resources. Stop aquatic invasive species. For more information on how to do your part, visit the Sustainable Development AIS page.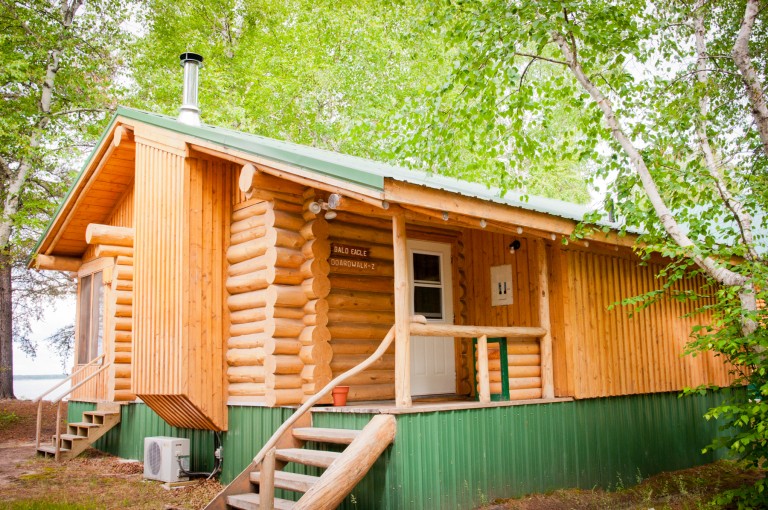 35 Lakewood Blvd, 2 hours NE of Winnipeg (1.5 hour drive, 30 min flight) Winnipeg, MB R2J 4A3 (204) 237-5253 Website
Learn More
Aikens Lake Wilderness Lodge35 Lakewood Blvd, 2 hours NE of Winnipeg (1.5 hour drive, 30 min flight)
Winnipeg, MB R2J 4A3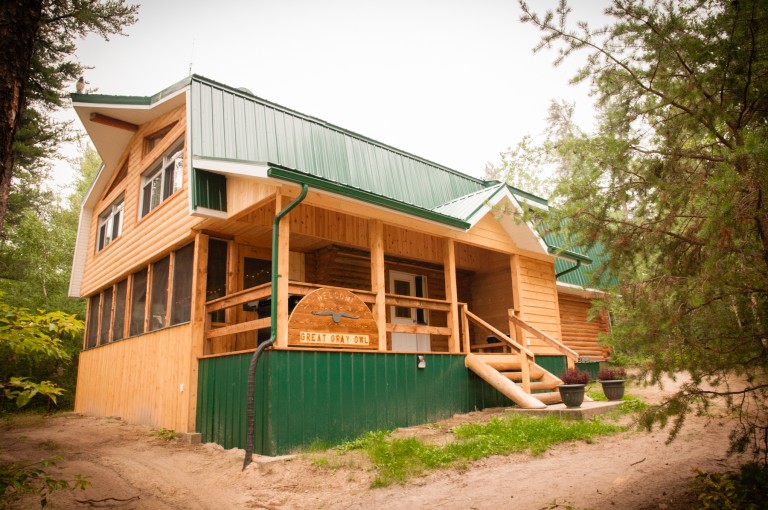 PO Box 48084, RPO Lakewood, 2 hours NE of Winnipeg, Manitoba (1.5 hour drive, 30 min flight) Winnipeg, Manitoba R2J 4A3 (204) 237-5253 Website
Learn More
Great Gray Owl Wilderness Adventure CampPO Box 48084, RPO Lakewood, 2 hours NE of Winnipeg, Manitoba (1.5 hour drive, 30 min flight)
Winnipeg, Manitoba R2J 4A3