World Class Trophy Pike Fishing at Sickle Lake Wilderness Resort
Imagine some of the wildest, most remote reaches of the province, a place so far north that in the summer It never truly gets dark at night, a place that is mixed with rugged Canadian Shield and sand eskers from glacial deposits, a place that is home to behemoth northern pike and hoards of feisty walleyes.
The place you are imagining is Sickle Lake Wilderness Resort!
Sickle Lake Wilderness Lodge, located on the beautiful sandy shores of Sickle lake; Is home to exceptional accommodations and world-class fishing. At the main lodge, you will find a spacious lounge equipt with a full bar and comfortable furniture. This space serves as an excellent space to wind down after a day of reeling in trophy pike after trophy pike. Down the hall from the lounge, you will find the stunning rustic dining room where you will be served your gourmet meals throughout your trip. The guest cabins are extremely spacious and cozy with the option to spark up a wood stove in the evenings when you are settling down for the night's rest.
The main lodge, although beautiful, takes a back seat compared to the truly world-class angling opportunities found on Sickle Lake and the surrounding water bodies. When you hear stories of casting in clear shallow bays and picking out trophy pike and watching them eat your lures, Sickle Lake Wilderness Lodge is a place that can provide you with exactly that! These are truly top-notch and untouched fisheries with infinite trophy potential. Apart from the staple giant pike and plentiful walleye, there are also lake trout fishing options through a short portage.
Check out the video below for a brief look into what Sickle Lake Wilderness Resort is all about.
Click on the following link for more information on Sickle Lake Wilderness Resort
*Protect Manitoba's water and resources. Stop aquatic invasive species for more information on how to do your part visit the Manitoba AIS page.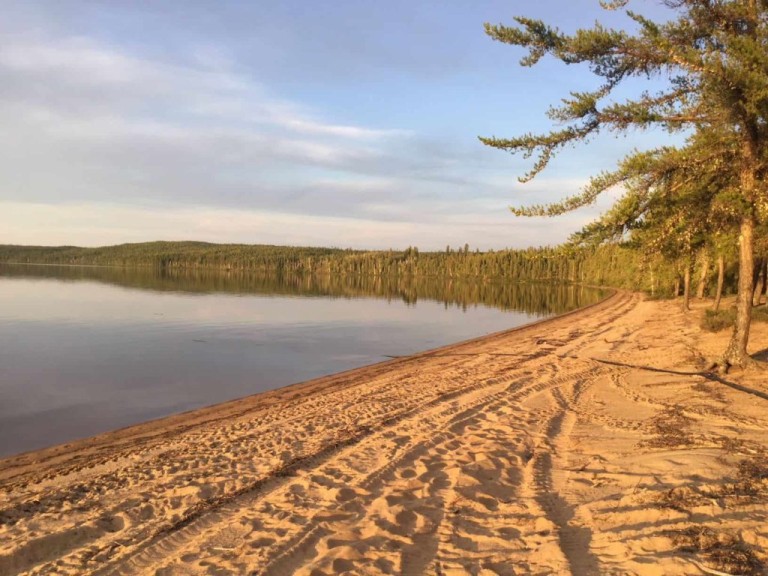 Learn More
Sickle Lake Wilderness ResortSickle Lake, Box 1842
The Pas, MB R9A 1L6